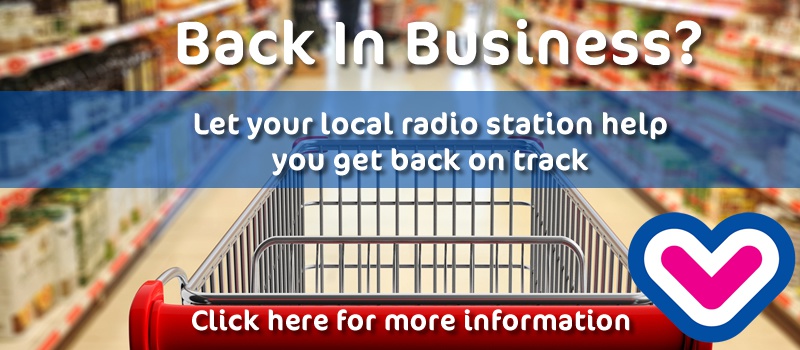 We know how tough times in business have been lately with the Coronavirus pandemic, however as things begin to get back to normality and businesses reopen their doors across the area……
Your local radio station, is here to help you with marketing advice, strategies, and a range of discounted COVID 19 advertising deals to help get your local business back on track.
Our dedicated team are here to help you. Let us help you to get back on track.
To find out more you can fill out the form below or you can call our team in Chester on 01244 39 1000 or Macclesfield on 01625 26 8000.